How to Make a Collage of Shapes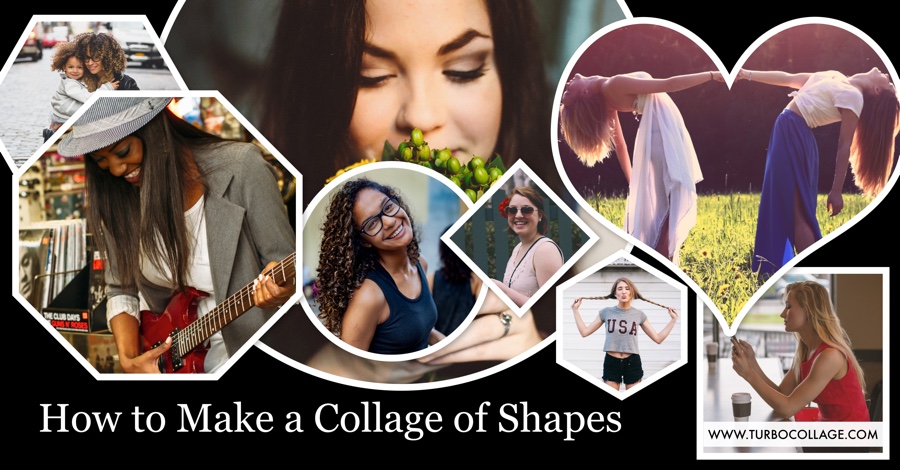 A photo collage of shapes such as hearts, circles, squares, hexagons, octagons, and triangles is great fun. But creating one would require Photoshop skills, right?

Wrong:

With TurboCollage, you can make a collage of shapes without any design expertise.

In this post, we will show you how to make two different types of collages of shapes:
1. Where different photos use different shapes, and
2. Where all photos use the same shape.

Shape Photo Collage vs Collage of Shapes
Collage of Shapes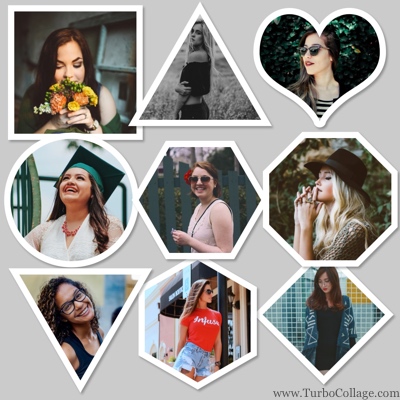 Shape Collage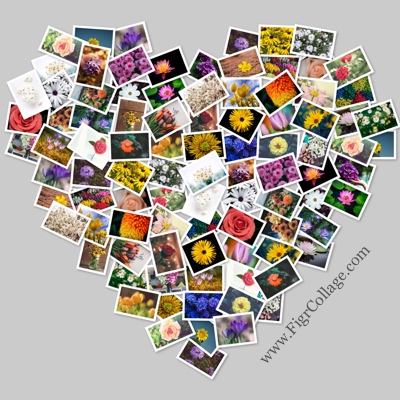 The illustration above shows the difference between a "Collage of Shapes" and a "Shape Collage."

In this post, we will learn to make a Collage of Shapes.

A Shape Collage lets you create a shape, number, or text by arranging photos. If you're interested in making a shape collage, our shape collage maker software FigrCollage lets you do exactly that!
Make a Shape Collage
Some more Shape Collage samples made using FigrCollage software: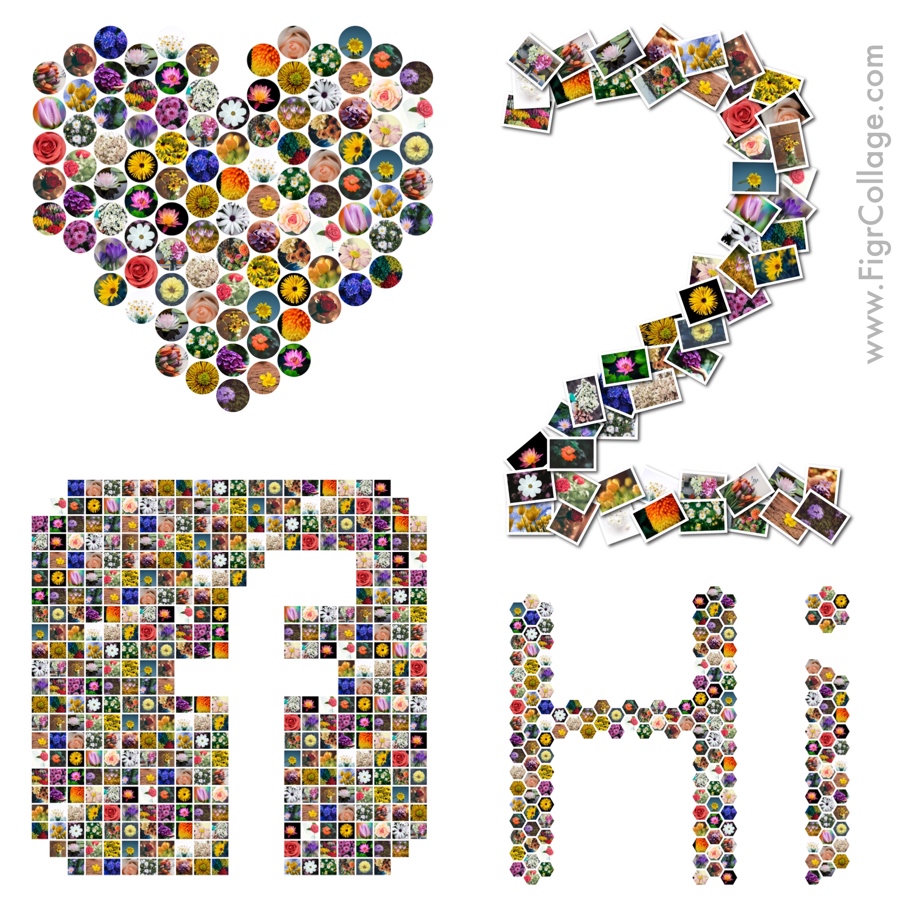 Make a Photo Collage with Multiple Different Shapes
Before we get started, download and install TurboCollage. It takes less than a minute to download and complete the installation. Download here.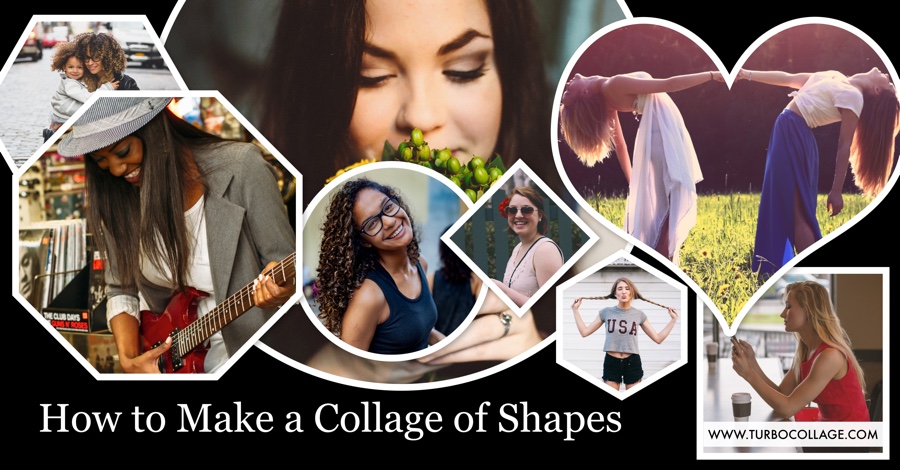 Steps to build a multi-shape collage:
1. Open TurboCollage and set your collage to use the Advanced Pile pattern.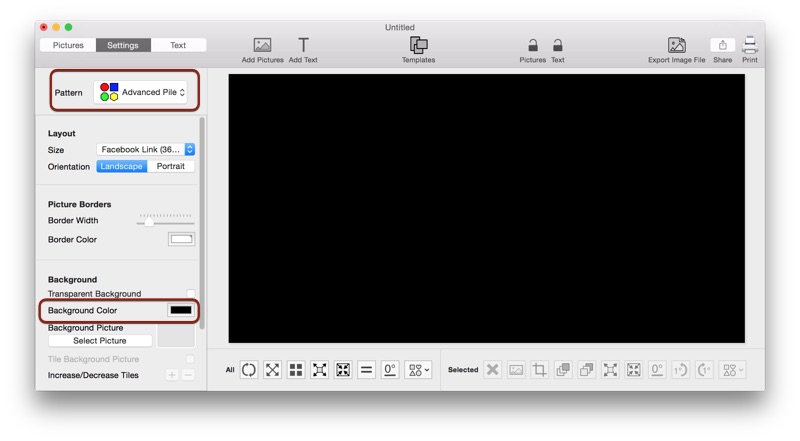 2. (Optional) In the above sample, we set the background color to black.
3. Add pictures to your collage. By default, all pictures are circular.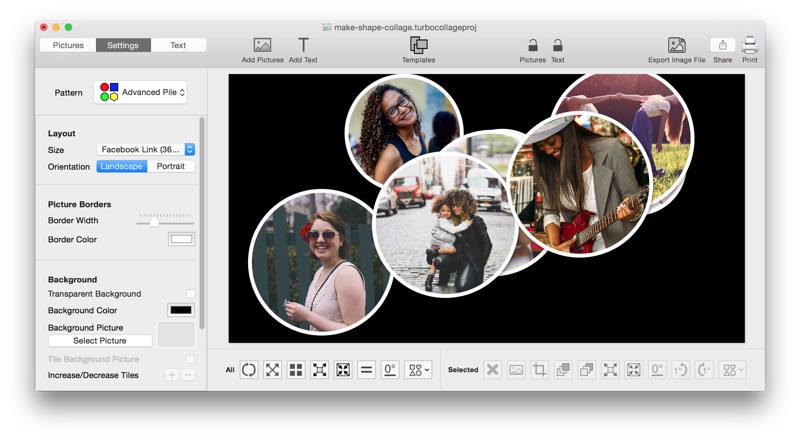 4. Click a picture to select it and set it to a shape of your choice using the tool as shown in the screenshot below: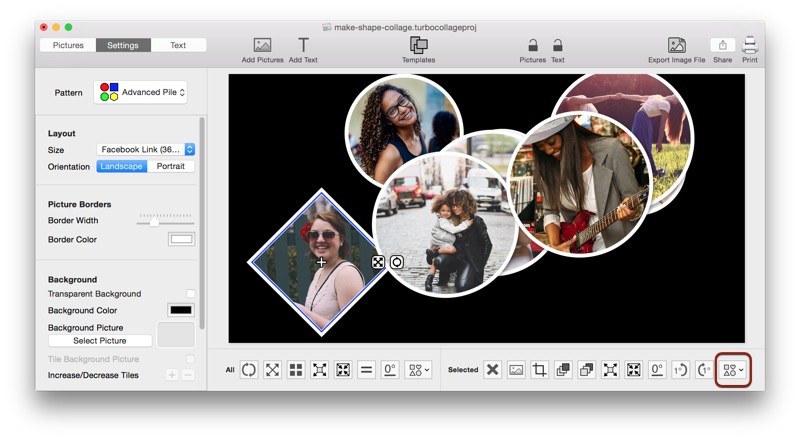 4. Similarly, set all your pictures to desired shapes. Re-position and resize pictures to get your layout.
The above steps are illustrated in the following video:
Note that the heart shape is currently available in the Mac app only.
Tweet This Shape Collage Making Method
Make a Photo Collage with All Pictures Using the Same Shape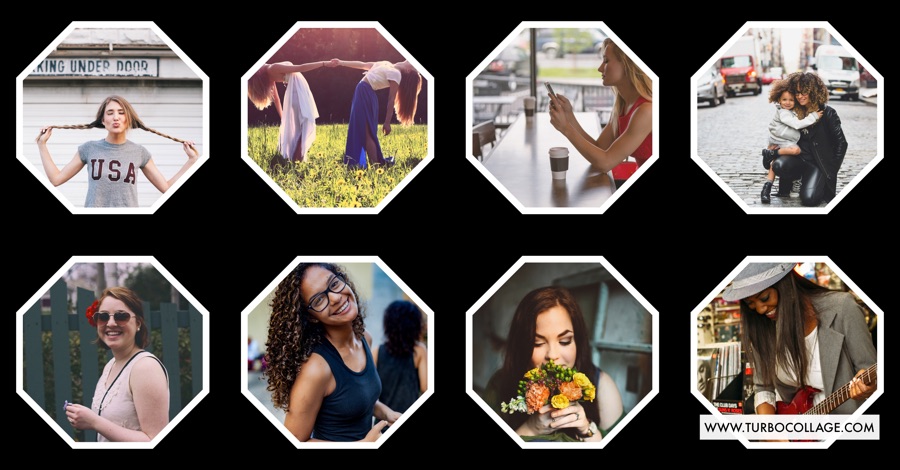 Steps to build a collage using a single shape:
1. Follow the same steps as in making a collage with multiple shapes. After you have added pictures, set all the pictures to a shape using the tool as shown in the screenshot below: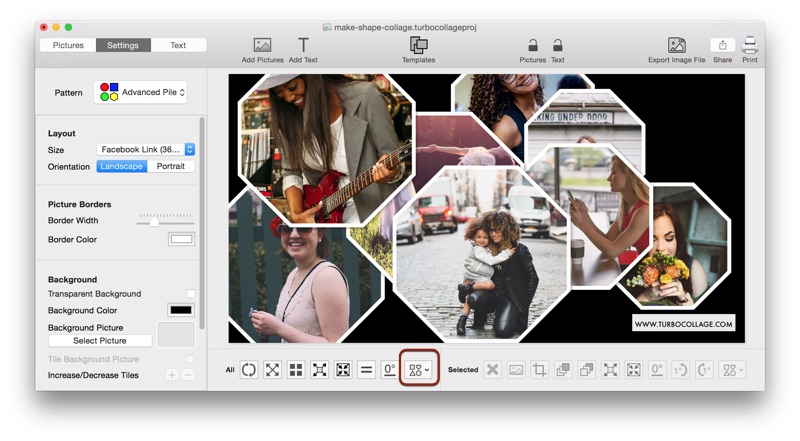 2. (Optional) You can make the arrangement regular using the tool shown in the screenshot below: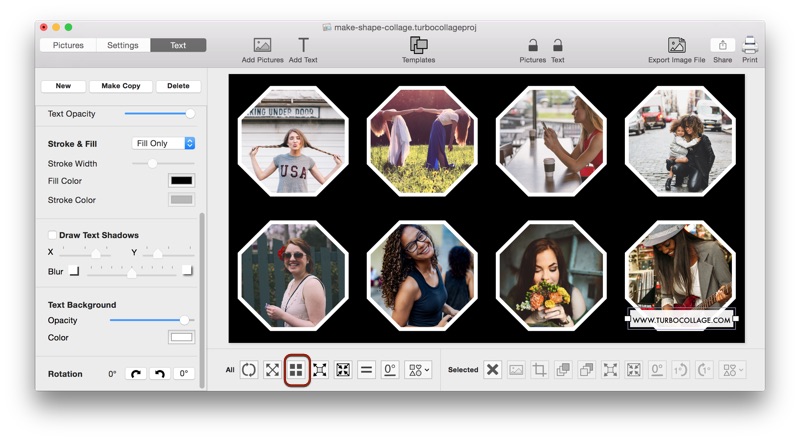 Tweet This Shape Collage Making Method
Don't forget to email your comments and suggestions to apps@silkenmermaid.com