Make a Photo Pile Collage: Overlap and Scatter Images for a Messy Look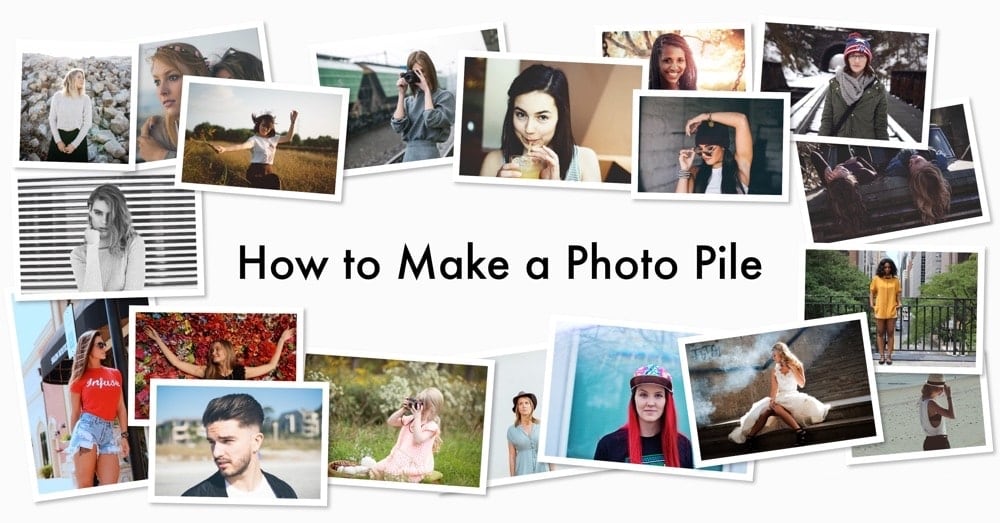 Sometimes we want neat and uniform photo collages, like when we're showcasing our portfolio, and other times we're after something with a bit more flair.

Overlapping photo collages allow you to stack your photos in a messy, dynamic composition for a fun end result you can share on social media.

But how do you create a pile of overlapping photos?

In this post, we will walk you through creating an overlapping collage using TurboCollage, and share tips and tricks on how to customize your collage with different layouts, rotations, picture borders, background colors, and text.

So let's dive in and get creative!

A Step-by-Step Guide to Crafting an Overlapping Collage
Before we get started, download and install TurboCollage. It takes less than a minute to download and complete the installation. Download here.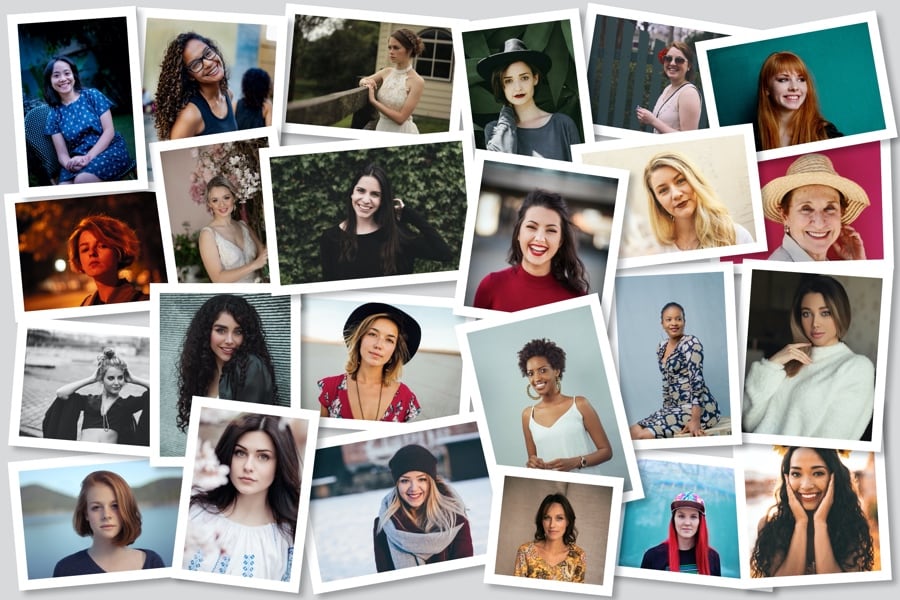 Step 1: Start the Overlapping Collage Maker
Open TurboCollage and select the Regular Pile pattern for your collage - you can find the Pattern menu under the Settings tab.

Next, decide on the size of your collage, for example, 4 inches by 6 inches, as shown in this demo.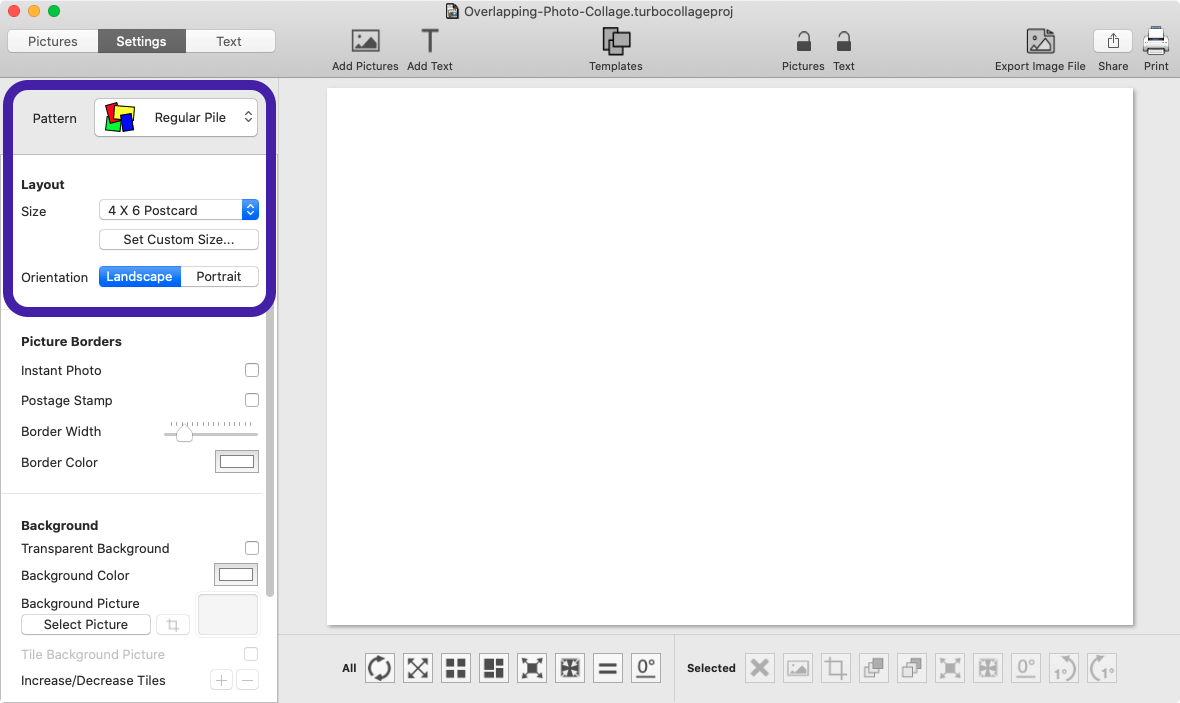 Step 2: Add Your Photos!

Click the +/Add Pictures button to import all the photos you want to use in your overlapping photo collage. You can add as many pictures as you like! TurboCollage will automatically scatter and stack the pictures to create a visually appealing collage arrangement.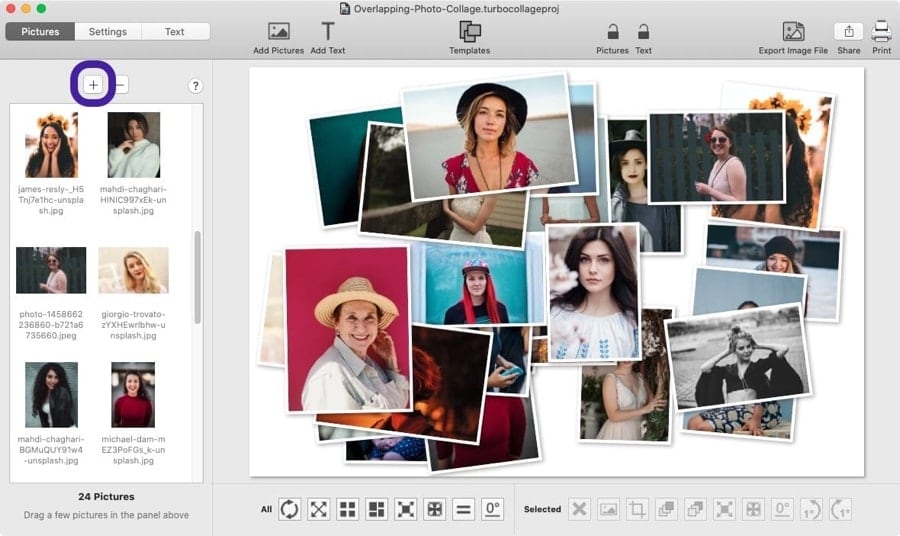 Step 3: Get Creative! Overlap and Scatter Your Pictures
This step is where the fun begins! Click on a picture to select it, then simply drag and move it around to create the exact overlapping and scattered arrangement you want. Let your creativity run wild, and experiment with different placements for unique and messy collage designs!


Step 4: Fine-tune Your Collage's Stacking Order

Is one of your favorite photos stuck at the back? Don't worry. You can customize your collage further by adjusting the stacking order of overlapping pictures! Click on an image to select it, then use the Move Selected Picture Up button to bring it to the front of the pile or the Move Selected Picture Down button to send it behind other pictures. You have complete control over how your photographs are layered in the collage!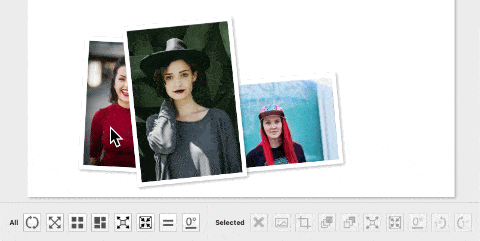 Step 5: Rotate Your Pictures

To achieve a less polished (or messier) look, you can rotate your photos to whatever degree you want. Click on the picture you want to rotate and drag the rotation handle to adjust its angle. This lets you quickly experiment with different orientations for a dynamic and eye-catching collage!


Step 6: Adjust Picture Size

Need to resize a picture in your collage to either draw more attention to or away from it? No problem! Just click on the image you want to adjust, then drag the resizing handle inwards to make it smaller or outwards to make it larger.


Step 7: Crop Your Pictures

Want to focus on a specific part of a picture and ignore the rest? Click on the photo you want to crop and use the crop tool to easily remove unwanted portions.


Step 8: Delete a Picture From the Photo Pile

Decided a photo doesn't quite fit your theme and want to remove it? Simply click on the picture you want to remove and press the delete button. It's that easy! This allows you to easily fine-tune your collage and remove any unwanted elements for a perfect final result.


Step 9: Explore Built-In Tools for Unique Collage Arrangements
In addition to manual control over picture positioning, overlay, stacking, and sizing, TurboCollage also provides convenient built-in commands for easy arrangement options.

One helpful tool is highlighted below, which allows you to spread out the pictures in the photo pile into a more even and organized layout: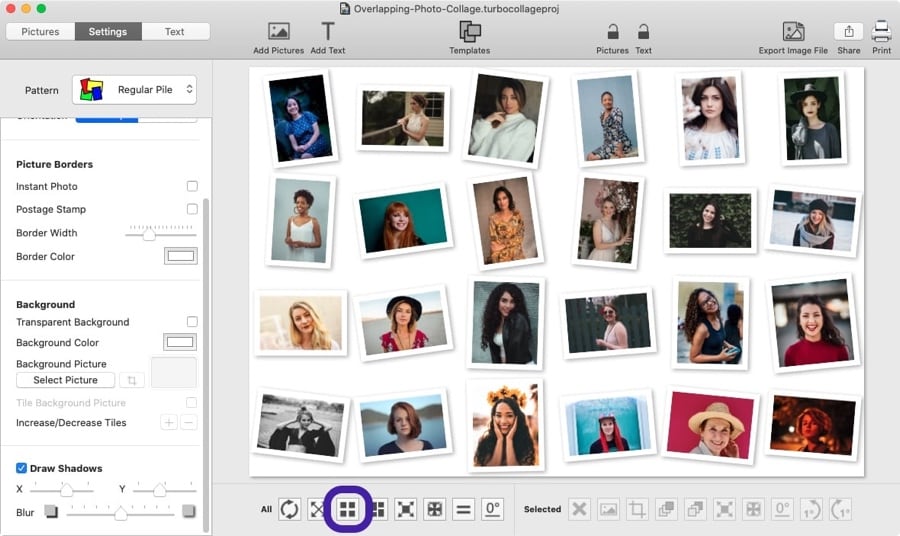 And if you want an even more polished look, you and use the tool below to make your photos horizontal: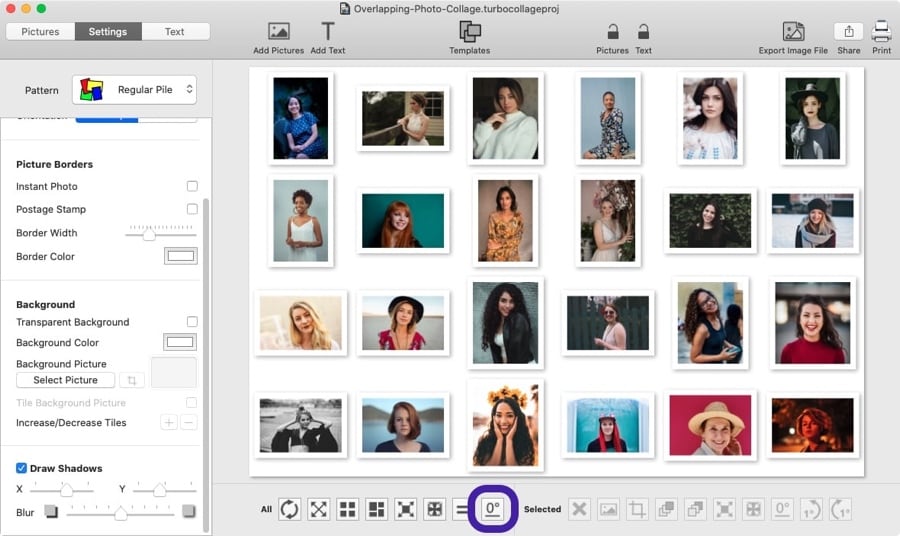 Want to make it a touch more relaxed? You can also use the tool highlighted below to create a photo wall-like arrangement for your collage: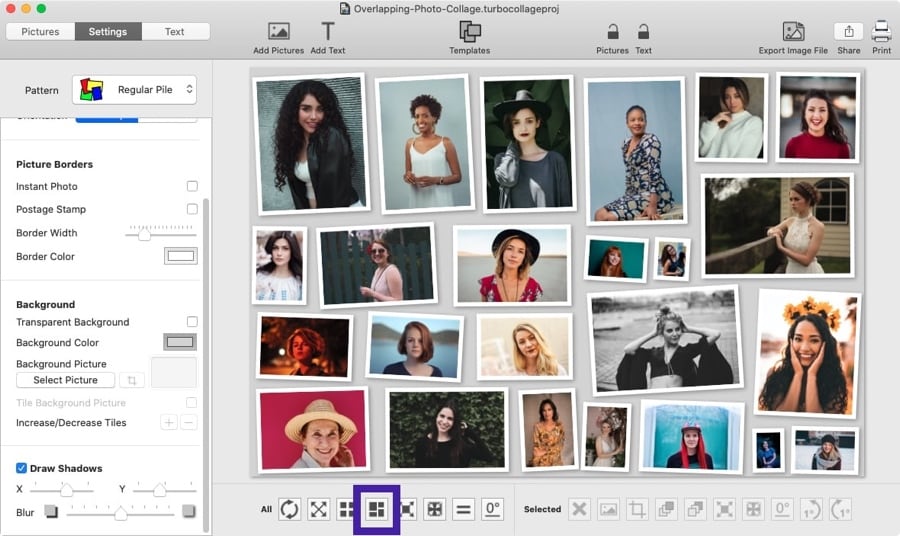 Play around and see what works. These built-in tools provide endless possibilities for creativity and customization, allowing you to create the exact collage for your needs.

Step 10: Personalize Picture Borders

Add the finishing touch to your collage by customizing the picture borders. Borders can act as frames, drawing attention to the photos and emphasizing their content. A border can provide a clear separation between each photo, making them stand out individually and allowing viewers to focus on the content of each photo. With TurboCollage, you can easily make the borders wider or thinner and even choose the color of the borders using the tools shown below.

To access these options, go to Settings > Picture Borders and adjust the border width and color as desired. For example, you can set the border color to brown for a warm and inviting look.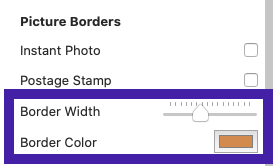 And here's the resulting overlapping photo collage: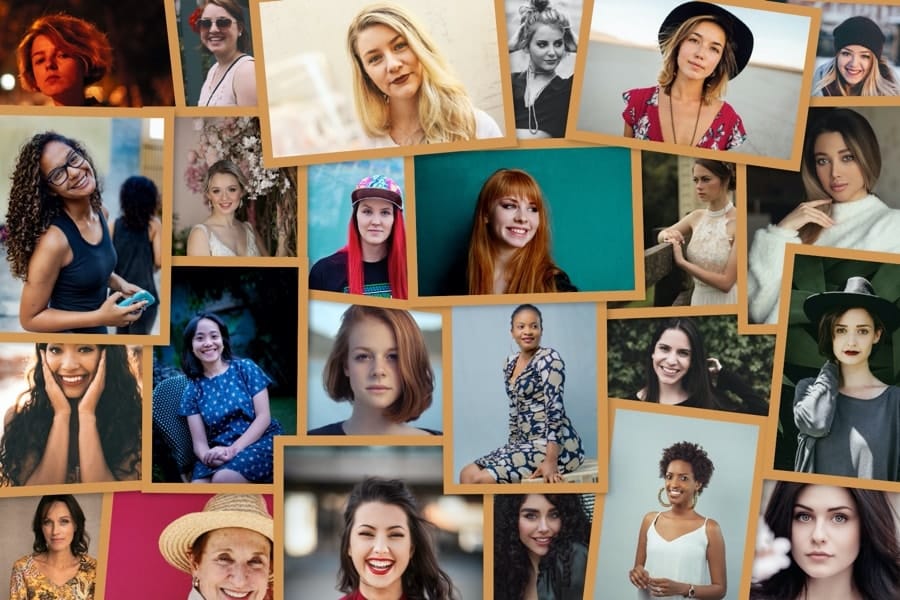 Do you prefer no borders?

Removing borders can result in a simpler and cleaner look because without borders, the focus is solely on the content of the photos, without any distractions. This can create a minimalist or modern aesthetic. You can easily set the border width to nil, like this: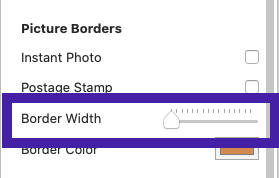 Here's the same collage with pictures set to use no borders: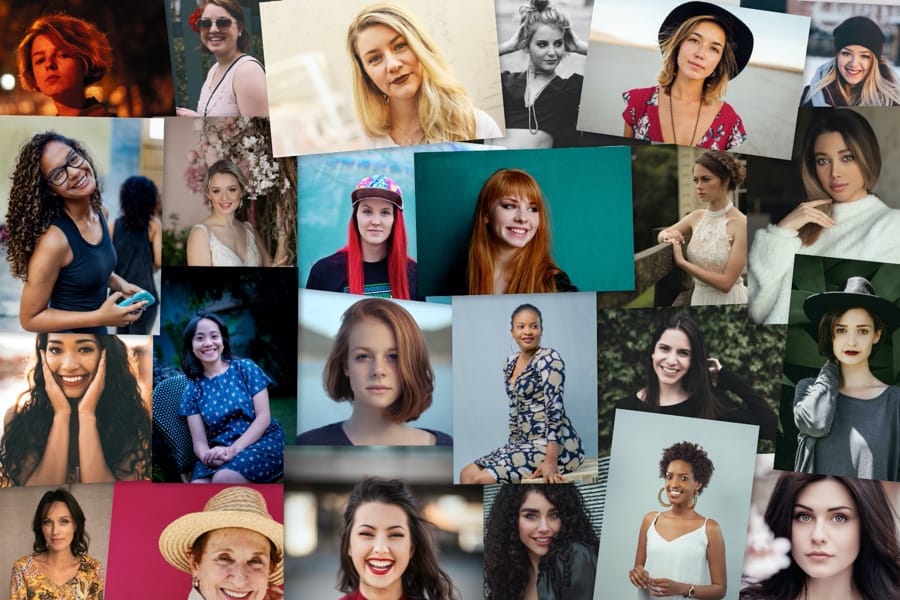 By customizing the picture borders, you can add your style and create an eye-catching collage that reflects your creative ideas.

Step 11: Personalize Photo Pile Background

With TurboCollage, you can customize the background of your overlapping photo collage to add another element to your design. For example, you can set a background color or even use another picture as the background.

Let's start with the background color - this is the color you'll see between the photos. Simply navigate to Background under the Settings tab and click on the Background Color control.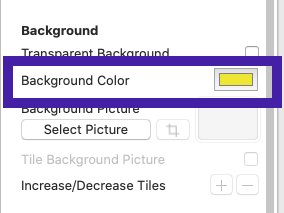 Let's look at an example. We chose yellow, but you can pick any color you want!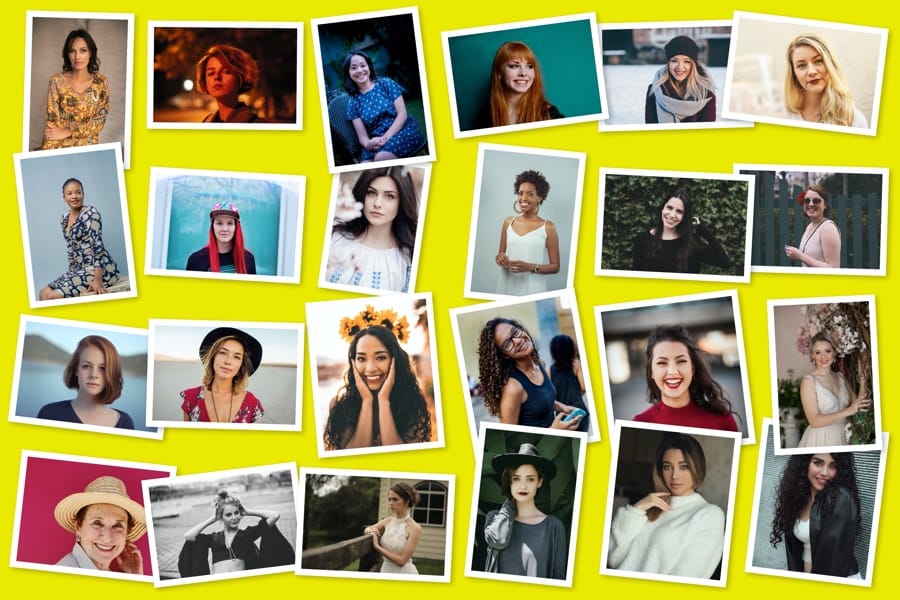 Alternatively, you can also use a photo as the background by clicking the Select Picture button. This allows you to choose an image from your computer to use as the background of your photo pile collage.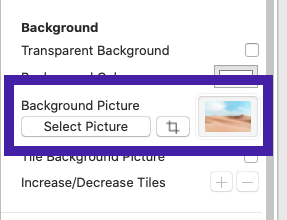 For instance, you can upload a picture of a desert and use it as the background, like we did: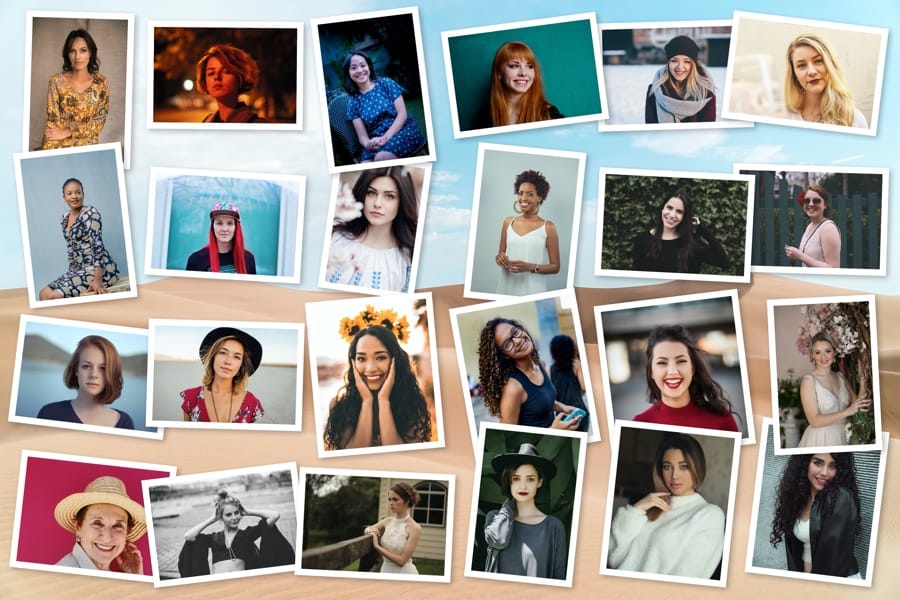 Want to use this image? Download it here.

Customizing the collage background gives you even more creative freedom to make your collage stand out. Learn more about how to customize the collage background in TurboCollage to create designs that reflect your style and creativity.

Step 13: Add Text to Your Photo Pile

Want to boost your storytelling? Add captions, quotes, or personal messages to your overlapping photo collage using TurboCollage's text feature.

Learn how to add text to collage here.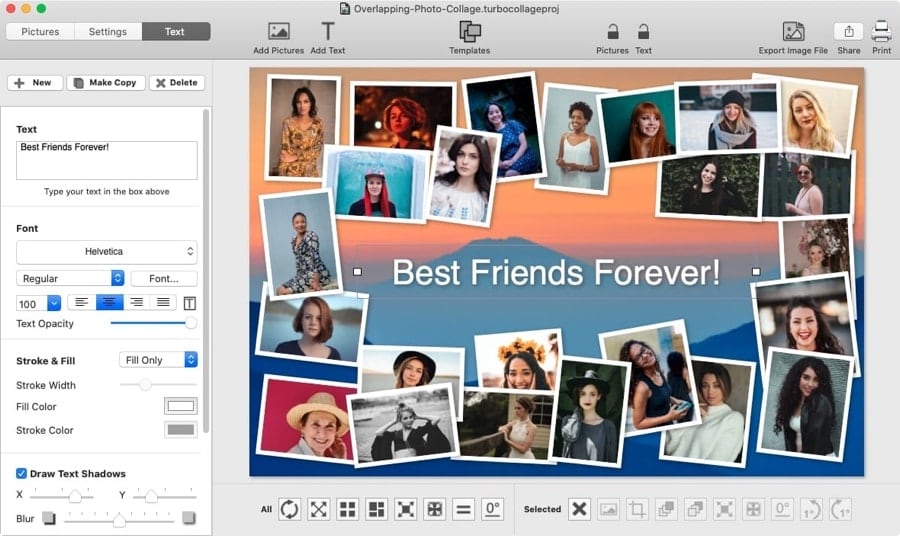 Step 14: Export Your Overlapping Photo Collage to JPG

Export your completed overlapping photo collage to a JPG format using the button below. Share, print, or email your collage with ease!


Check out this easy-to-follow video tutorial on creating a fantastic overlapping photo collage!

Tweet This Photo Pile Making Method
Make a Polaroid Collage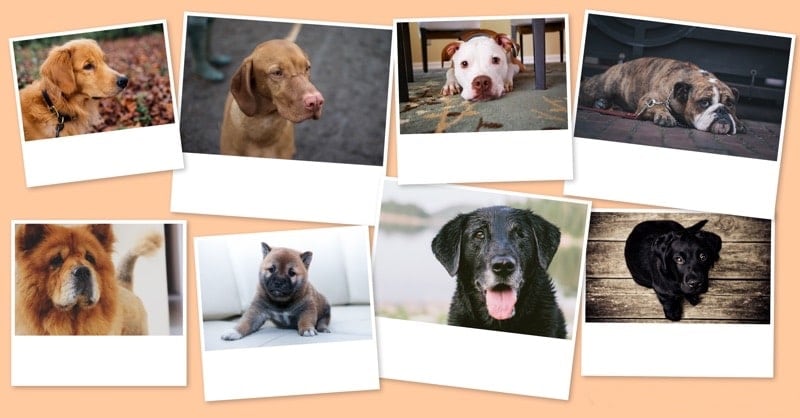 Want to inject some retro charm? Polaroid photos, or instant photos, have a distinct vintage and nostalgic aesthetic that many people find appealing. Moreover, they look great in a photo stack/pile.

To make your collage look like a realistic pile of instant photos, simply click the Instant Photo box under Picture Borders on the Settings tab.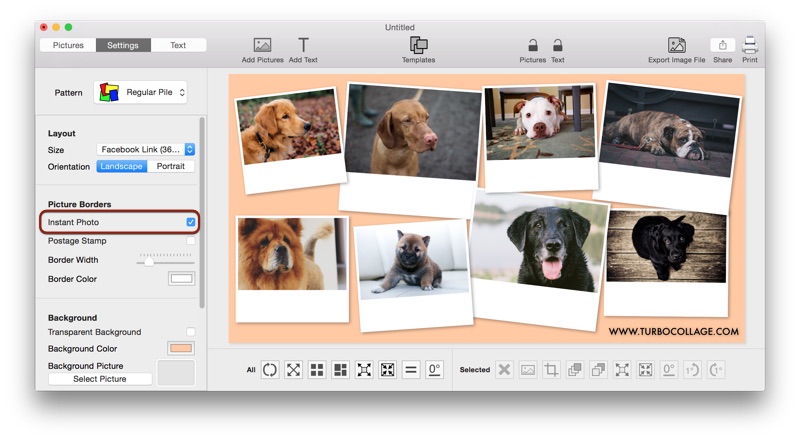 Tweet This Instant Photo Pile Making Method
Make a Stamp Collage

And there's another option! Also under the Picture Borders tab, you can turn on the Postage Stamp option to make your collage look like a pile of postage stamps!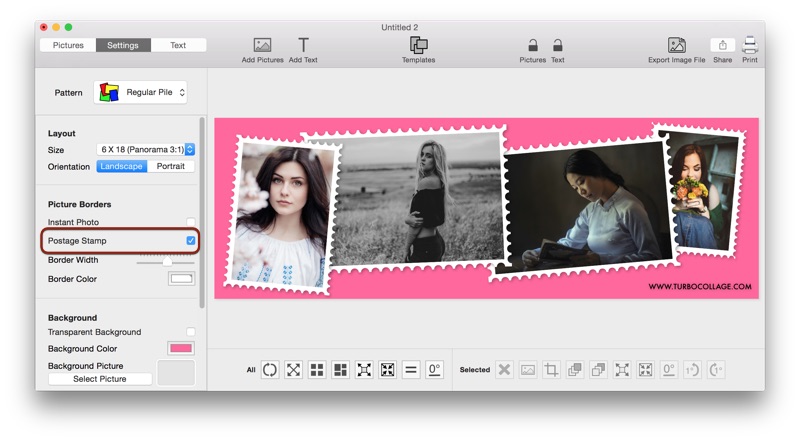 Tweet This Postage Stamp Collage Making Method
That's a Wrap! TurboCollage offers infinite possibilities for creating stunning photo pile layouts. You can also experiment with different photo shapes using the Advanced Pile pattern. So get creative and design a photo pile collage that stands out!

Tweet This Photo Pile Making Method
Don't forget to email your comments and suggestions to apps@silkenmermaid.com