How to Make a Collage with a Large Center Picture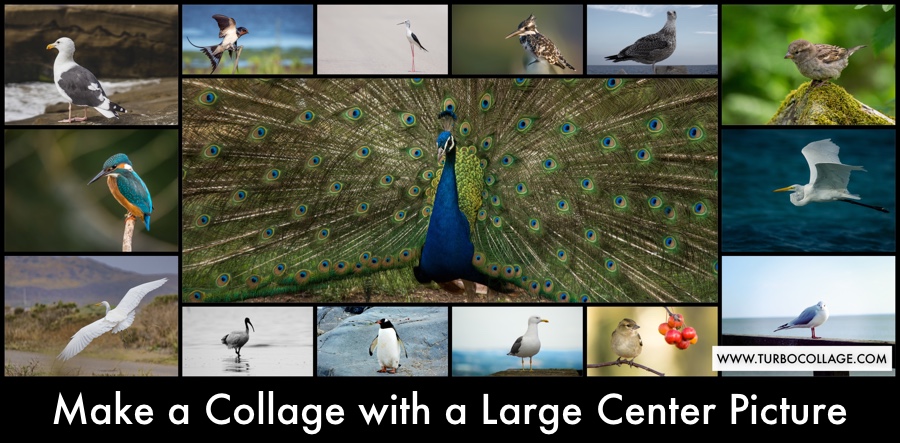 Have you ever seen those cool collage frames that feature many photos around a large picture? They look fantastic, right?

Using TurboCollage, you can make such a photo collage in minutes!

Before we get started, download and install TurboCollage. It takes less than a minute to download and complete the installation. Download here.
Steps to make a collage with a large center picture:
1. Open TurboCollage and set your collage to use the Mosaic collage pattern.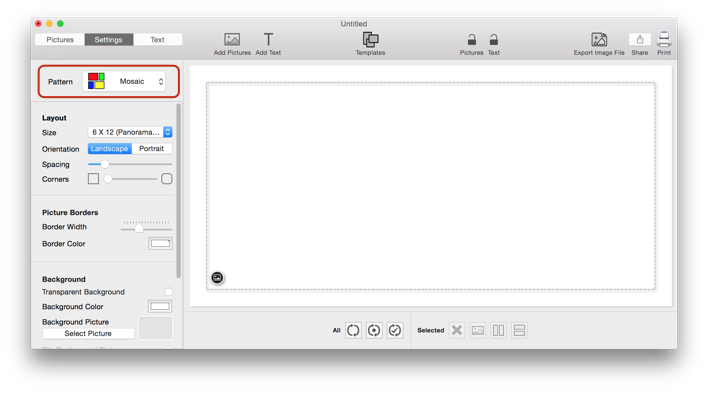 2. Follow this video to build your collage layout:
3. Add pictures to complete your collage.
In earlier versions of TurboCollage, using the Center Frame collage pattern was the standard method of creating a photo with a large center picture. Starting from TurboCollage 6, using the Mosaic collage pattern described above is the recommended way to make such a collage.

Tweet This Collage Making Method
Don't forget to email your comments and suggestions to apps@silkenmermaid.com