Moodboard Maker - Make a Mood Board in 30 Seconds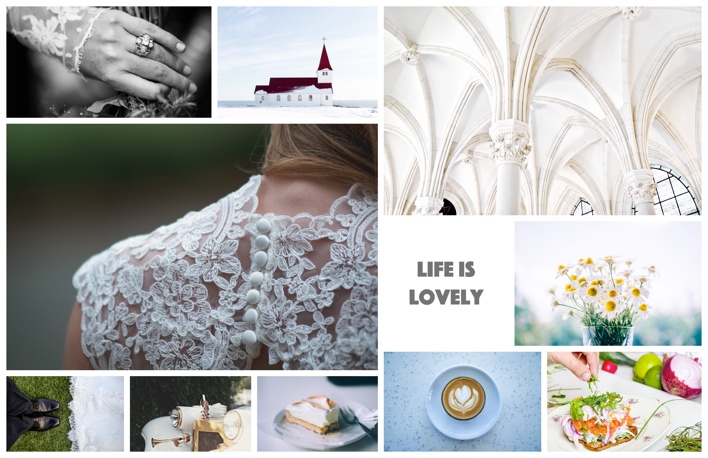 I'm a Designer and Illustrator and we use mood boards almost everyday. They are a huge part of the entertainment & design industry, which spans from Fashion, Animation, Film, Video Games, Photography, Illustration, Theme Parks, Toy Design, Product Design, Car Design, Graphic Design, Branding, Wedding Planning, Interior Decoration, and Web Design.

Mood boards are sometimes also known as reference boards, inspiration boards, or design boards. It's essentially a collage made for the design team during the creative process to come up with ideas.

— Julia Kying, Designer, Illustrator, Conceptualist

It adds a lot of value if you can put together a mood board quickly —

It gets your creative juices flowing and lets you 'communicate' your thoughts to your fellow designers.

Once you have refined your ideas enough — a mood board lets you put across your ideas to clients, win pitches, and make them understand the design early — reducing chances of costly surprises late in the project.

So having one in early stages, at least a preliminary one, will help you reduce costs and improve design quality — by improved visualization & better transfer of ideas and thoughts.

Objective #1: You want to come up with that first mood board quickly and then iterate.

Given the following images to make a mood board from: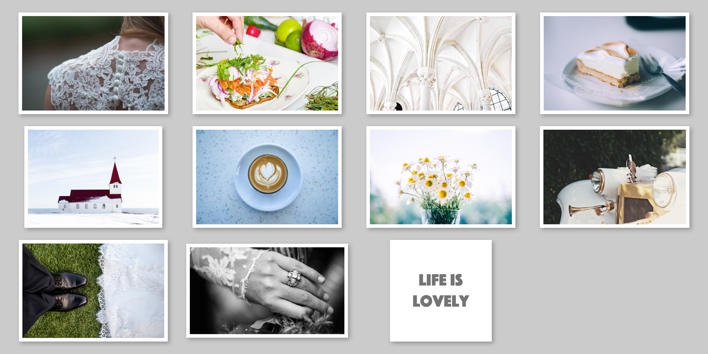 Would you prefer the following board or the one at the start of this post?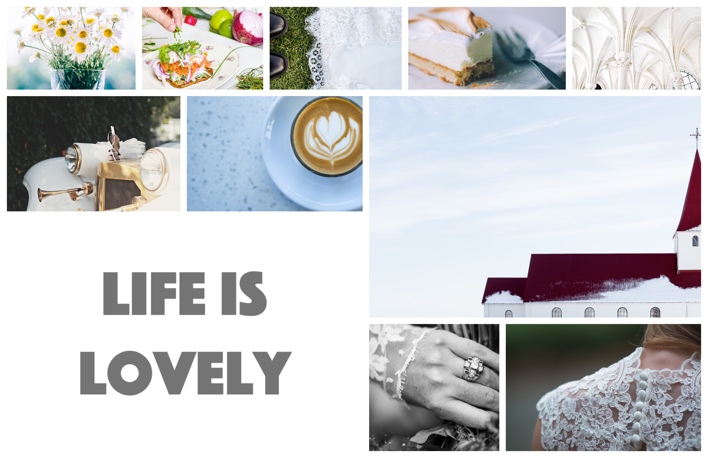 In our very small and impromptu study, 8 out of 10 designers preffered the board at the start of the post — simply because the one above crops images and misses out on details that might seem small but these can result in a sub-standard final design.

Objective #2: The mood board should preferrably not crop the images.

Remember:

This isn't a post about what a mood board should look like — whether to use a tight grid or a freeform layout, what kind of images to keep and which to discard. All that depends on what the board is for, who is going to see it, etc.

This post is about how to make a mood board — quickly & without cropping the used images.

How to create a mood board in less than 30 seconds:
1. Download and install TurboCollage. It takes less than a minute to download and complete the installation. Download here.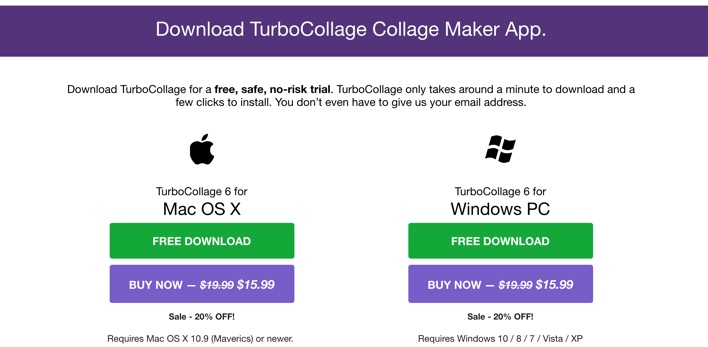 Why download a moodboard app, why not online?

a. More often than not, images come with a non-disclosure agreement and the possibility they could leak on the internet is something no design studio would risk.

With downloaded TurboCollage software, your images remain on your computer and you can be sure that they are safe from theft.

b. When it comes to editing large number of really high quality, high resolution, big images — downloaded software is simply more suitable — no need to download or upload images, faster and more powerful processing, no waiting — it just works!
2. Open Turbocollage, select the Mosaic pattern, and select size of your board.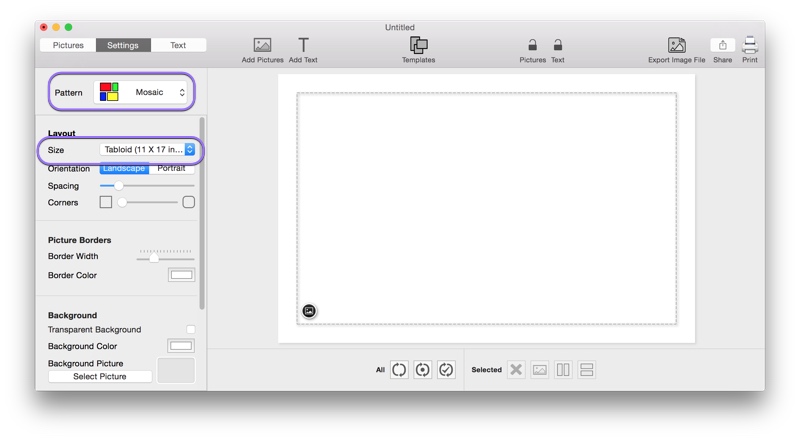 3. Set border width to zero and turn shadows off.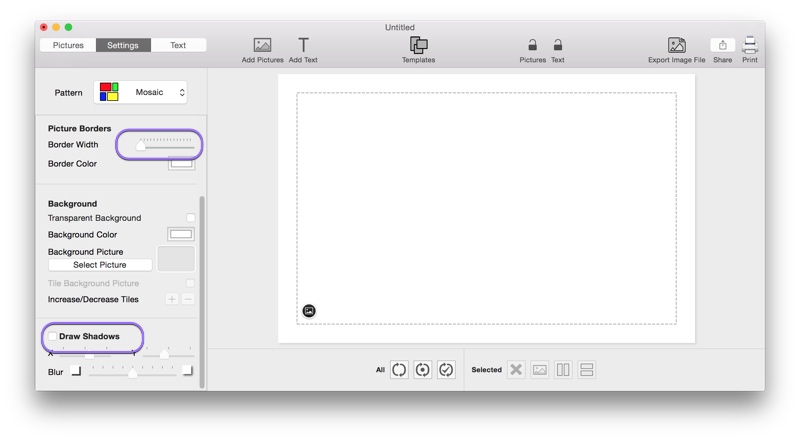 4. Add pictures to your board.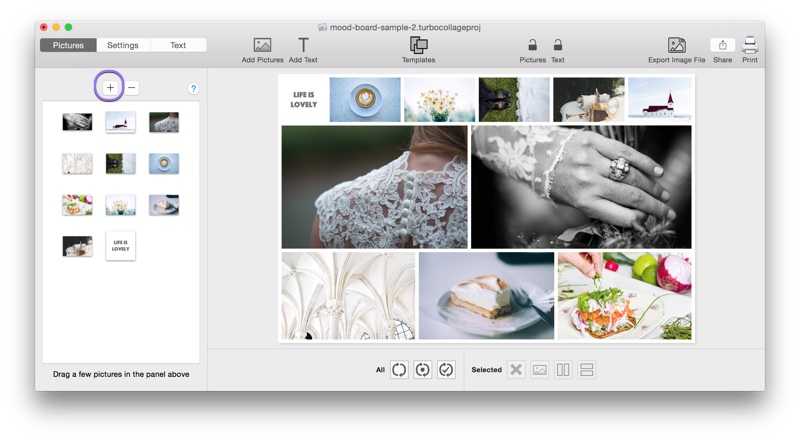 5. Use the intelligent layout tool to get a mood board arrangement that you like.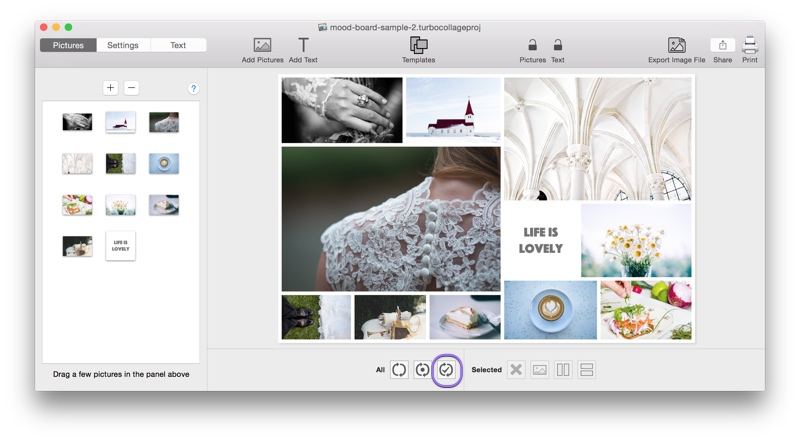 and the fun part:

your photos wouldn't be cropped in the layout!

Want to see the above in action? Here's a 30 second video:
A quick word on mood board templates & why we aren't big fans

Templates are great for two reasons — they are fast and easy to use.

But:

Templates pigeon hole the designer to a design and the creativity element is lost. Where's the creativity when you already have to choose out of one of the templates?

Here's the deal:

TurboCollage brings you the best of both worlds — it's super easy, fast, and it enables your creativity!
Tweet This Mood Board Making Method
So the next time you want to quickly make a mood board — use TurboCollage; chances are that you wouldn't need any other tool. You can always move over to a far more involved and exponentially more expensive tool like Photoshop to refine your design.

And, don't forget to email your comments and suggestions to apps@silkenmermaid.com