How to Make a Side by Side Photo in 60 Seconds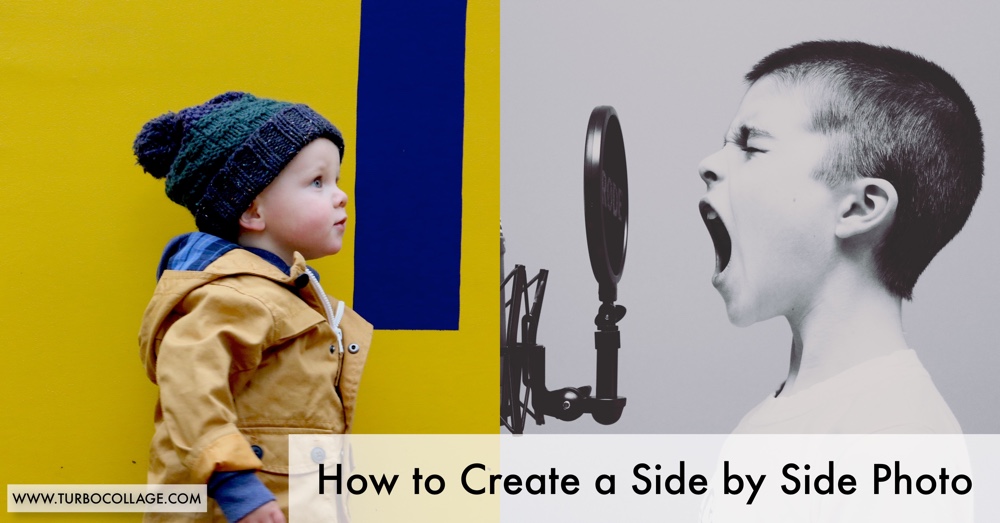 A side by side photo collage can be used in many ways.

For example, as "before-after" photos to compare two pictures. You can find these in almost every fitness studio's testimonials!

You can also use a side by side photo to show photos of the same person at various ages.

They're also quite trendy on Instagram.

But how do you make one easily and quickly?

This post will show you how to make side-by-side photos - horizontal, vertical, 2-picture, 3-picture, 4-picture, and multi-picture.

Anyone can do it — no design background, no expertise required!

Before we get started, download and install TurboCollage. It takes less than a minute to download and complete the installation. Download here.
In artists' terminology, a 2 picture side-by-side photo is a diptych, 3-picture as a triptych, and 4-picture as a quadriptych. Sometimes such photo arrangements are collectively called polyptychs.
Make a Side by Side Photo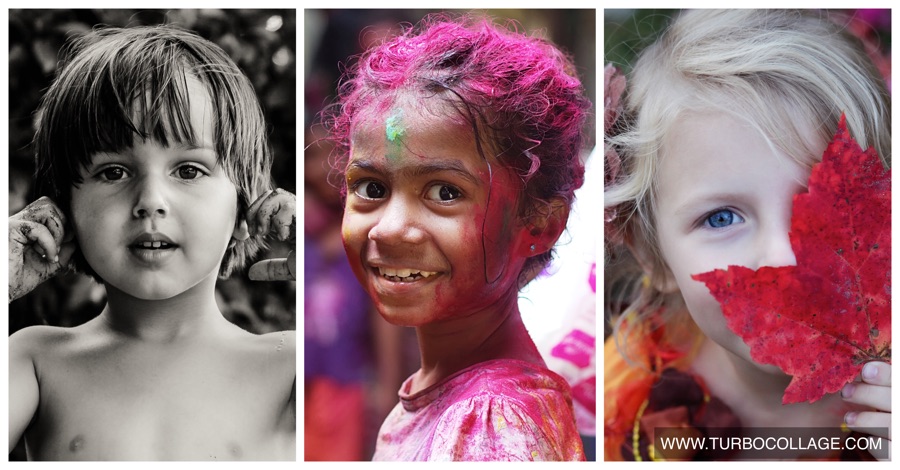 The basic concept behind creating a side by side photo remains the same.

You start with a blank collage of desired output size, split your canvas into cells, and place your pictures in the empty cells.

The following steps are also demonstrated in a short video later in this post.

View video demonstration
1. Open TurboCollage and set your collage to use the Mosaic pattern.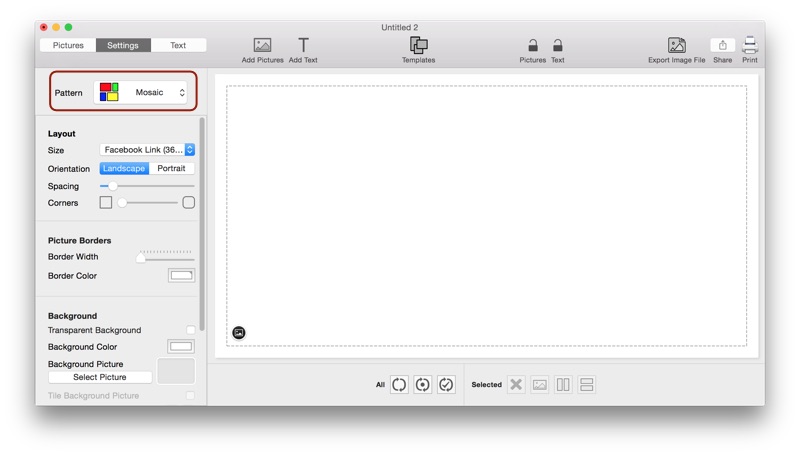 2. To start with, one cell covers the whole canvas.

Click this cell to select it, then split it horizontally using the tool shown in the screenshot below.

If you want your photos to combine vertically, you would instead split the cell in that direction.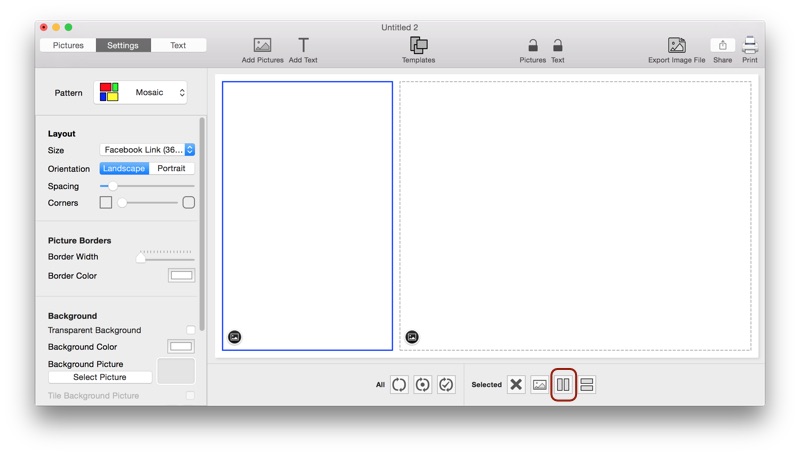 3. Split the second cell again to create the third cell.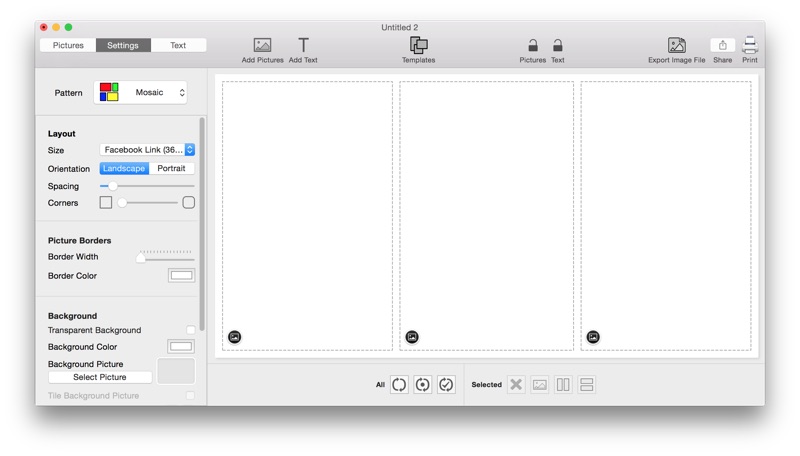 3. Now add pictures to the empty cells in our side by side photo collage.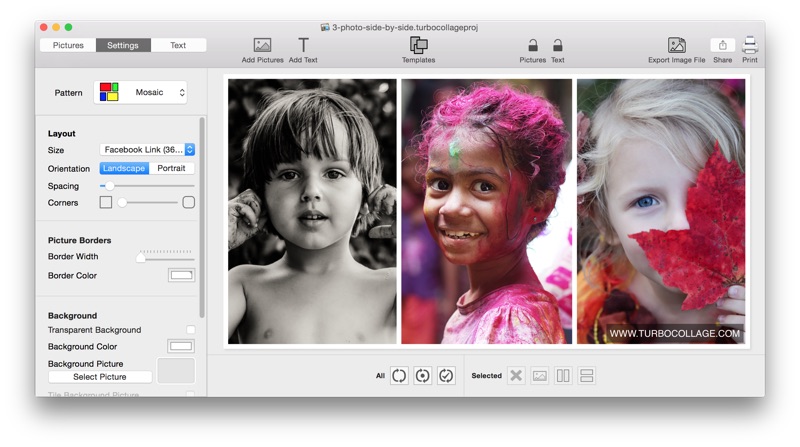 The above steps are illustrated in the following video:
You can combine two, three, four or more photos horizontally or vertically using the steps outlined above.
Tweet This Side by Side Photo Making Method
Don't forget to send your comments and suggestions to apps@silkenmermaid.com