Make a Diamond Photo Collage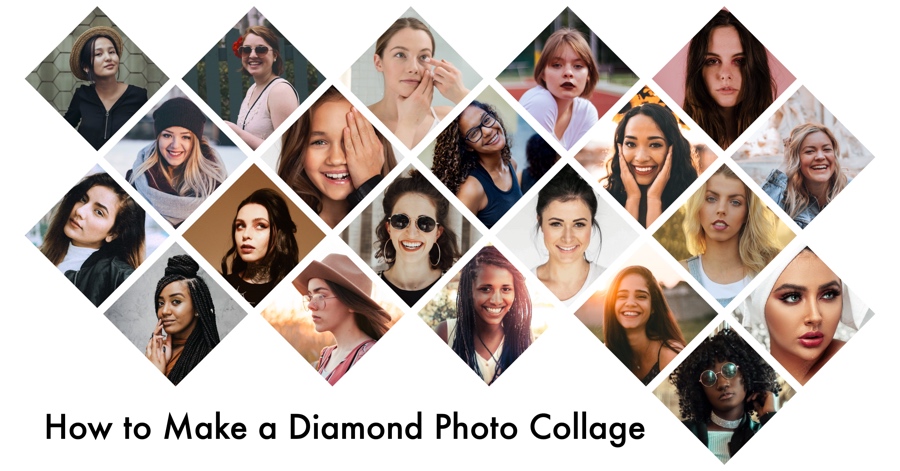 Have you ever seen a photo collage with photos arranged in a grid of diamonds and wondered how to make one?

This post will show you how to quickly and easily make a diamond photo collage.

The features used in this post are available in v7.2.1 and later.
Before we get started, download and install TurboCollage. It takes less than a minute to download and complete the installation. Download here.
Steps to Make a Diamond Photo Collage
1. Open TurboCollage and set your collage to use the Photohive pattern and Diamond shape.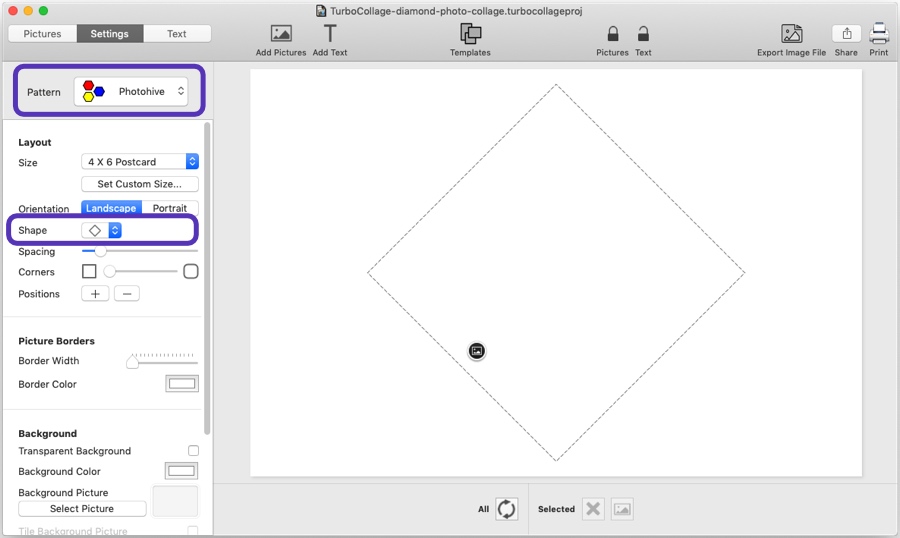 2. Add pictures to your collage.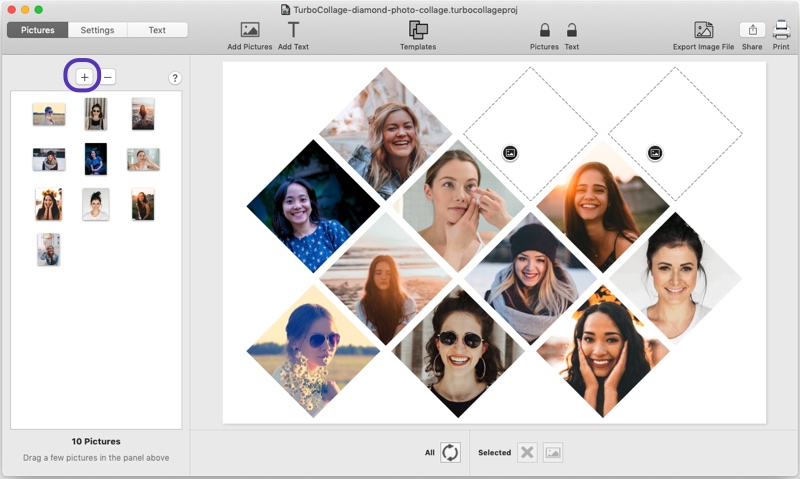 3. You can quickly pan/zoom a picture in its frame using the controls shown in the screenshot below.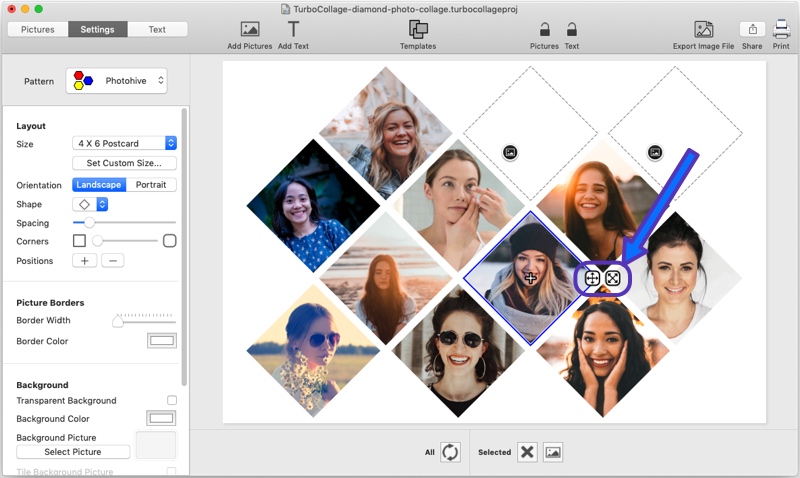 4. Once you're happy with the collage, export it to a JPG image to share it or print it from a local printer or a printing service of your choice.
Want to see the above in action? Here's a video:
Tweet This Diamond Photo Collage Making Method
Don't forget to email your comments and suggestions to apps@silkenmermaid.com