How to Make a Photo Mosaic Collage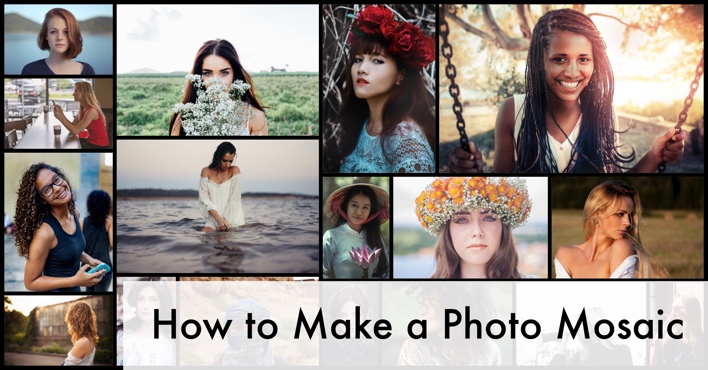 Photo Mosaics are a fun way to combine your photos into a collage.

But how do you make one?

This post will show you how to use TurboCollage to combine photos into a photo mosaic collage in two simple ways.

First, build the mosaic arrangement from a blank canvas.

Second, automatically layout your pictures into a mosaic.

Anyone can do it — no design background, no expertise required!

Two types of photo mosaic collage
Before we learn to make a photo mosaic collage, let's differentiate between two types of photos, as shown in the following illustration: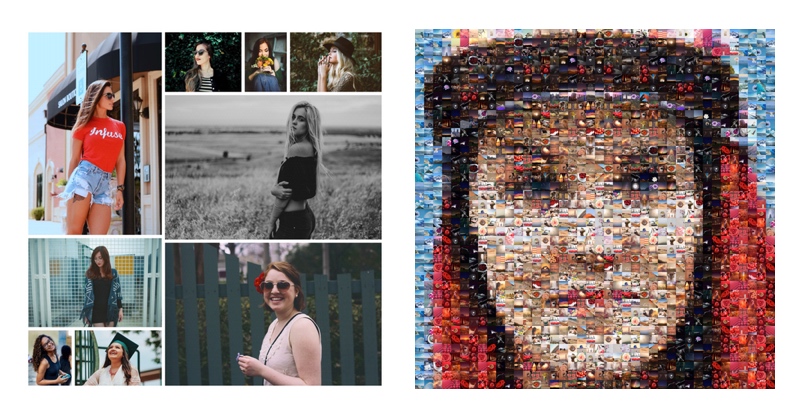 The sample on the right constructs another picture from multiple smaller photos. If you're looking to make such a photomosaic, you'd have to use our TurboMosaic photo mosaic software.

Use TurboMosaic to make a photomosaic like the picture on the right
In this post, we will learn to make pictures like the one on the left.

Before we get started, download and install TurboCollage. It takes less than a minute to download and complete the installation. Download here.
Make a Photo Mosaic from Blank Canvas
If you have a mosaic layout in mind, you can start from a blank canvas and build your design. For example, we would like to get the 4 picture mosaic collage arrangement shown in the following sample mosaic.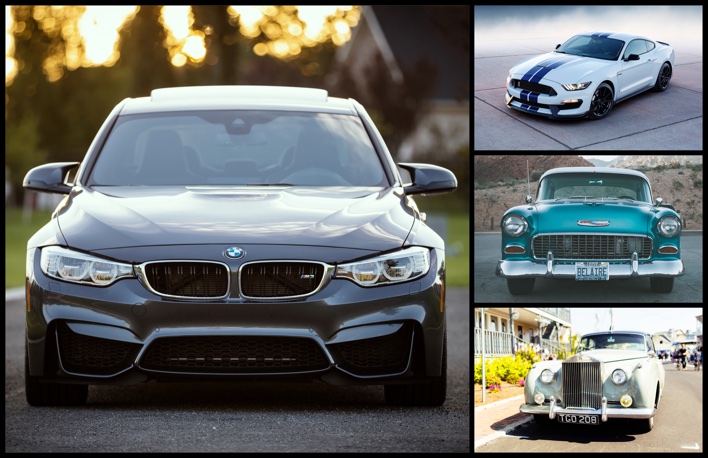 Steps to build a mosaic layout:
1. Open TurboCollage and set your collage to use the Mosaic pattern.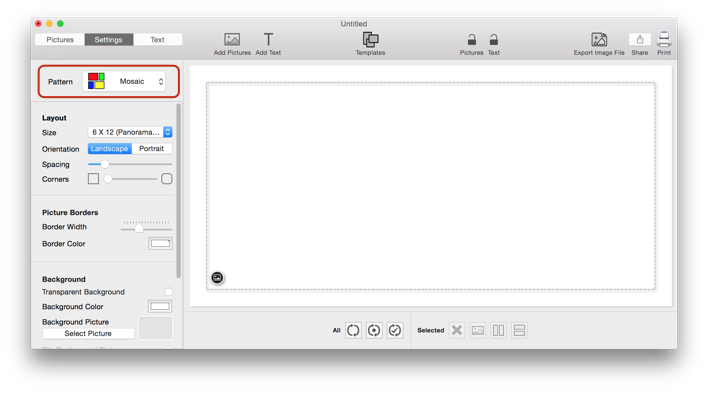 2. Now, repeatedly split your canvas to get your layout, as shown in the following illustration.


3. We simply need to add pictures to complete our mosaic collage.
The above steps are illustrated in the following video:
Tweet This Photo Mosaic Collage Making Method
Automatically Layout Photos into a Mosaic
If you want to make a photo mosaic from many photos, it would be time-consuming to manually build an arrangement as described above.

Here's TurboCollage to the rescue:

TurboCollage features an intelligent algorithm to automatically layout a set of pictures into a mosaic. In almost all cases, you will get a mosaic layout that doesn't crop the used images. Designers, Illustrators, and Concept Artists use this feature to create design boards, reference boards, and mood boards.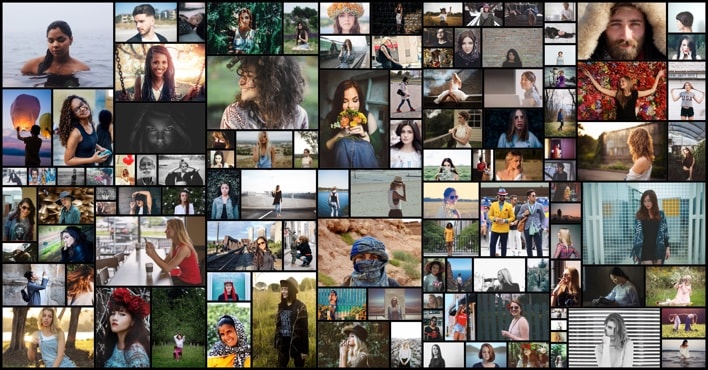 Steps to automatically layout photos into a mosaic:
1. Open TurboCollage and set your collage to use the Mosaic pattern.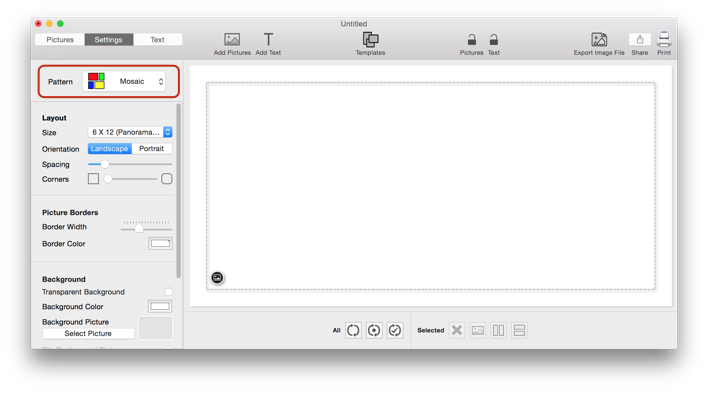 2. Add pictures to your mosaic.
3. Use the intelligent layout tool to get an arrangement you like.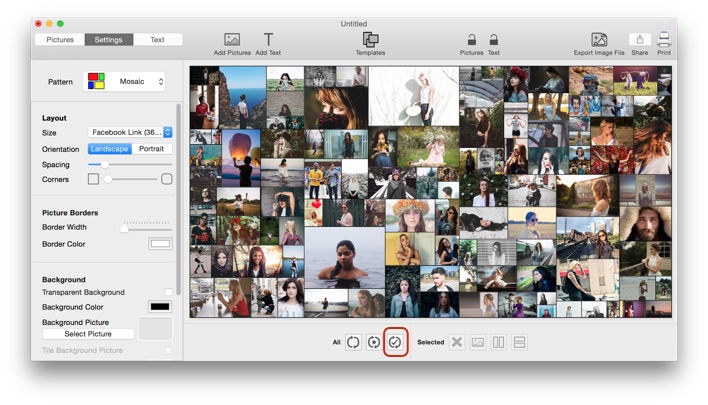 Want to see the above in action? Here's a video:
Tweet This Automatic Mosaic Making Method
So, the next time you need to make a photo mosaic — use TurboCollage! And don't forget to send your comments and suggestions to apps@silkenmermaid.com